I am thrilled to announce the upcoming Astrology Embodiment Retreat in a beautiful setting on the Costa Brava in Spain, following the resounding success of our previous astrology embodiment workshops in Ireland!
Have you noticed for some time that you need peace, a deeper connection with yourself, new insights and breaking through negative beliefs?
Do you feel that you want to grow, connect and develop in a safe environment in contact with like-minded people?
Change comes when you get out of your comfort zone and can let go of everything in your life. You step into a completely new environment and there is plenty of space for yourself.

A journey of self-discovery
Have you ever yearned for a deeper understanding of yourself and pondered the true purpose of your life? Through the lens of astrology, you can start on a transformative journey of self-discovery. At our Astrology Embodiment Retreat, we invite you to delve into the unique narrative of your life by connecting with your birth chart—the blueprint of your existence.
During this retreat, you'll embark on an immersive exploration of your horoscope, not just through intellectual analysis, but through active, experiential engagement. By doing so, you will have the opportunity to unlock and transform any negative aspects in your life, creating a profound shift towards alignment with your true self and life's purpose.
Diving into Astrology
No prior knowledge of astrology is required to fully participate in this retreat. What makes this experience truly exceptional is that you will commence on a unique journey of self-discovery while simultaneously learning astrology in a completely innovative way.
Here, the traditional approach of reading and memorizing is replaced with an active, "hands-on" method. You will literally walk through your own birth chart and engage with fellow participants, allowing you to effortlessly absorb knowledge about horoscopes and their planets, signs and houses. This playful and immersive approach makes learning astrology not only easy but also incredibly comprehensive, ensuring that you gain a deep understanding without the need for conventional study.
Escape the hustle and bustle of everyday life and immerse yourself in an oasis of serenity. Our retreat in Spain has been carefully designed to free you from stress and embark on self-transformation. From astrology, yoga, sound healing, meditation, a moon circle ritual, walks on the beach, sauna, a plunge in the swimming pool – every moment is an opportunity to connect with yourself, like-minded souls and your environment.
I am here to guide you in self-discovery and personal growth. With astrology embodiment, healing sessions and enriching activities, every day will be a new step on your journey towards balance and renewal.
Whether you are looking for profound inner transformation or simply want to relax and enjoy, our retreats provide a haven for your unique journey. Join us in Spain and find the harmony you deserve. Welcome to a world of peace, recovery and inspiration.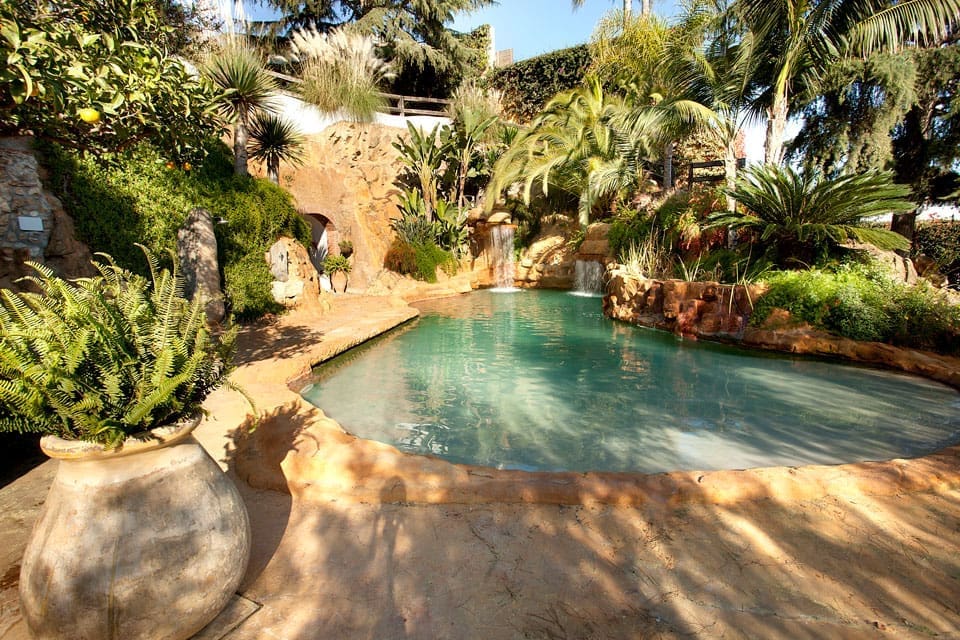 Swimming pool at our tranquil retreat in Spain
By choosing this retreat, you choose yourself!
Maybe you recognize this:
You seek a hassle-free and rejuvenating getaway where all your needs are catered to, and you know you will relax.
You recognize the need for personal growth and self-improvement.
You feel drained and in need of new tools for personal well-being.
As a busy woman, juggling multiple responsibilities often leaves self-care overlooked.
You desire a safe and nurturing environment to gain new insights and fresh perspectives where there is plenty of room to be yourself.
You long for genuine, heart-to-heart connections with a wonderful group of women.
What a retreat with us entail:
We will focus on the astrology embodiments. You will explore your purpose in life, transform negativity and integrate positivity to move forward, grow and enjoy being. In addition, we do yoga, meditations, moon circle ceremony and sound healing. Besides the group work, there is plenty of free time to enjoy the surroundings of Pineda de Mar, read a book by the pool, head over to the private sauna, or stroll on the beautiful beach. I will be available to do personal healings and coaching sessions if needed. You will be pampered by delicious meals from our private chef. This is a retreat with a lot of personal attention and loving support. Everything is organized down to the last detail.
Please be aware that you do not need any prior experience in astrology, yoga or meditation.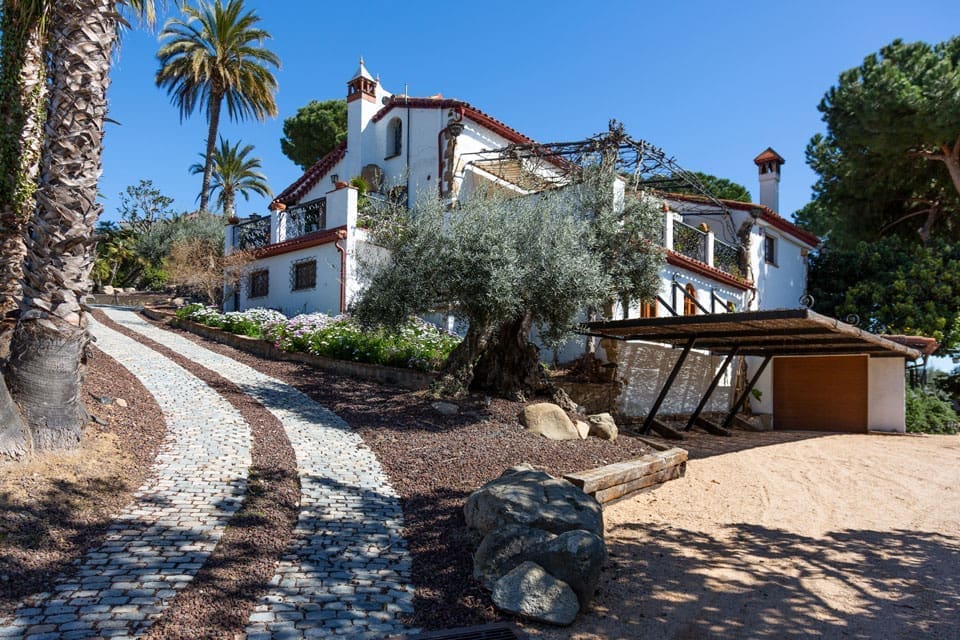 Pineda de Mar Retreat Spain
What is included:
4 Nights in a luxury villa in Pineda de Mar, Costa Brava (shared twin room with own bathroom), with a beautiful swimming pool and relaxing sauna.
Bedlinen and towels.
Breakfast, lunch and dinner. We have a dedicated chef available to prepare your meals. All your dietary needs, including vegetarian and vegan options, are catered to.
Astrology embodiments with your own horoscope to make a shift in your personal growth and development.
Yoga, meditations and sound bath healing.
Personal coaching.
A beautiful Moon circle ceremony.
A fun BBQ evening.
Plenty of space and time for yourself to fully recharge.
Not included:
Airline ticket
Transfer from airport
Cancellation and travel insurance
Car rental
Optional:
Transfer arrangements
Possibility to book a special massage
Bicycle hire
What you need to provide prior to the retreat:
During the astrology embodiments, we will be using your own horoscope, so I will require your precise birth information, including your date, place, and exact time of birth. If you do not have your birth time, I can assist in determining it for you using specialized software.
A special note:
The retreat will primarily be conducted in English. However, if you speak Dutch, German, or Swiss German, I can also engage with you in your native language during group sessions and one-on-one counselling sessions.
Before making your decision to join our retreat in Spain, I offer a Skype or WhatsApp video call meeting. This gives you an opportunity to assess if the retreat aligns with your preferences and allows you to ask any questions you may have.
Are you coming with us?
Give yourself the gift of a retreat in Spain and embark on this adventure. Immerse yourself in this picturesque location and experience complete care during this spiritual journey of personal growth and development.
Cost:
Early Bird
€ 1,695
Full payment before 01/04/2024
OR
€ 1,850
25% at registration.
75% before 01/07/2024
Do I have to participate in all classes and/or workshops? What if I don't feel like doing yoga or need some time for myself?
You are not obligated to attend all lessons and workshops. This retreat is about your personal journey, and you have the freedom to choose. If you decide not to participate in a lesson or workshop, that's perfectly okay. Learning to listen to your own needs and responding to them is an integral part of this retreat—a wonderful way to prioritize self-care.
Is there time for relaxation or for myself?
Certainly! The retreat provides an ideal blend of self-awareness and relaxation. Our program has been thoughtfully designed to ensure that you have ample time and space for self-care, relaxation, and gaining valuable insights.
In the mornings, we focus on astrology embodiments, invigorating yoga, and other scheduled sessions. Following a delightful lunch and a brief gathering, you have the freedom to spend your afternoons as you choose. We come together in the evening for a delicious, nourishing dinner that rejuvenates us, and for those interested, we offer a moon circle experience on one of the evenings.
During your time here in Spain you have the freedom to do what you want during your free moments. Whether you want to relax, sleep in the afternoon, lie by the pool with a book or explore the town, the choice is all yours.
I would really like to join, but I have no experience with meditation, and yoga / I am not flexible. Is that a problem?
No worries! You don't need any prior meditation experience. I'll personally guide you through the meditations, placing the focus on you and your individual experience. I'll provide instruction and equip you with the necessary tools.
No yoga experience is required. It's not about flexibility. Our lessons are inclusive of all levels, and we tailor them to meet the needs of our participants. Yoga encourages the harmonious flow of energy within your body, allowing you to reconnect with yourself and move consciously.
Is this a silent retreat?
No. There will be normal talking and lots of opportunities for open communication throughout the retreat. In fact, engaging in conversation is an integral part of sharing experiences, participating in workshops, and fostering connections with both the organizers and your fellow participants.
How big are the groups?
We like to keep the groups intimate. We limit the group size to a maximum of 12 people to ensure that I can dedicate ample time and attention to everyone.
Location & Accommodations
What options do I have in terms of rooms during my stay?
The rooms are all twin rooms with an adjoining bathroom, meaning you'll share a room with another participant, each having a comfortable single bed and own bath/ shower. This presents a wonderful opportunity to establish a new friendship with another woman. Alternatively, you can choose to share the experience of this retreat together with a dear friend.
Is the location far from the airport?
The villa is in Pineda de Mar. This is a district in the region of the Maresme in Catalonia, Spain. It is situated on the coast between Calella and Santa Susanna, 50 km from Barcelona and Girona.
The villa is just a five-minute stroll from the town centre and all its amenities and ten minutes' walk to the beach.
Train tickets from Barcelona Airport to Pineda de Mar cost €8 per journey. There is free parking if you want to hire a car.
Is there WIFI?
Yes, the villa is equipped with a good internet connection.
Can you take allergies & dietary requirements into account?
Not a problem whatsoever! Our skilled private chef come with years of experience in retreat cooking. Various allergies and dietary preferences can certainly be communicated. We always offer a variety of dishes on the table, ensuring that everyone's needs are met.
What is included in the retreat in terms of meals and drinks?
This retreat is all-inclusive. This means that we provide breakfast, lunch and dinner during this retreat. In addition, there is unlimited water.
What do I have to arrange myself?
You must arrange your own flight.
We can help you arrange the transfer.
In addition, you need travel and cancellation insurance.
Does the retreat always go ahead?
Our retreats have a minimum participant requirement of 10 people, and if this minimum is not met, the trip cannot proceed. In the event of insufficient participation, the latest cancellation date is 01/07/2024. If we do not meet the minimum participant count, we will make every effort to offer the trip in an alternative format or at a different time to prevent any disappointments.
You will receive a full refund of the amount you have paid.
What is the process for making a reservation and submitting payment?
After the introductory meeting, we will provide you with an invoice. We will reserve your room for a period of 7 days. Once we have received the 25% deposit payment, we will send you a confirmation. You will need to make the final payment, which is the remaining 75% of the total cost, before 01/07/2024, and your participation in the retreat will be secured. From that point onward, you can eagerly anticipate a wonderful journey.
What do I have to bring?
We recommend packing clothing in multiple layers. In the early and late seasons, daytime weather is often delightful, but evenings can be cooler. Layering allows you to adjust easily.
Furthermore, opt for comfortable clothing, especially outfits that enables freedom of movement during the astrology embodiments, yoga and meditation. This can include sportswear or lightweight clothing. Bringing a light blanket is also a good idea for the mornings or for during the sessions; it can provide extra warmth and coziness.
Do participants come alone or together?
Most participants choose to attend individually, as the retreat is a personal journey. However, you are certainly welcome to book alongside a friend if you prefer to share the experience.
When can I book my flight?
You may proceed with booking your flight once we have conducted an introductory meeting and both parties feel a positive connection. Following the confirmation email of your participation in the retreat, you can make your flight reservation.
Can I join later or leave earlier?
We can coordinate this with you during the planning stage. However, we advise against arriving later then on the arranged date. On the day of arrival, participants are free to arrive at different times, and early departures can be arranged through prior consultation. However, we generally recommend staying for the full duration to maintain group dynamics.